When the International Songwriters Association was founded, one of our ambitions was to locate and interview as many of the world's legendary songwriters as we could, and in particular those non-performing writers who had penned some of world's best loved tunes, but whose own lives and indeed songwriting careers, remained a total mystery to the general public.

Since then, we have managed to meet with and interview quite literally hundreds of tunesmiths, many of whom had never been spoken to before by any other publication or any other organisation.

In doing so, we have been privileged to talk with some of the wonderful people whom we have admired for so long and to keep their stories and achievements alive, and in their own words.

Below is just a tiny selection of the people who have been profiled by the International Songwriters Association over the years, either as songwriters or as songwriter-publishers.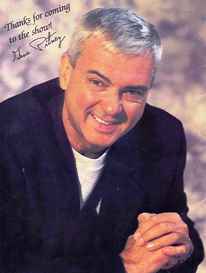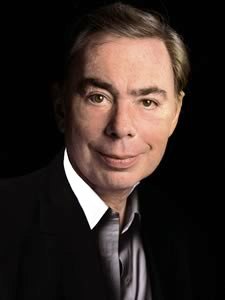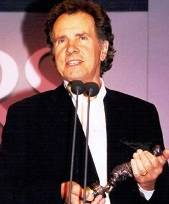 From left: Gene Pitney, Andrew Lloyd Webber, Sonny Curtis and Barry Mason

Gene Pitney ("Hello Mary Lou", "Rubber Ball", "Today's Teardrops", "I Wanna Love My Life Away" and "He's A Rebel"): Andrew Lloyd Webber ("Evita - The Musical", "Jesus Christ Superstar - The Musical", "The Likes Of Us - The Musical", "Cats - The Musical", "Sunset Boulevard - The Musical", "Stephen Ward - The Musical", "Joseph And The Amazing Technicolor Dreamcoat - The Musical", "By Jeeves - The Musical", "Song & Dance - The Musical", "Starlight Express - The Musical", "Aspects of Love - The Musical", "The Woman in White - The Musical", "The Woman In White - The Musical", "The Beautiful Game - The Musical" and "The Phantom Of The Opera - The Musical"): Sonny Curtis ("I Fought The Law", "I'm No Stranger To The Rain", "Love Is All Around - The Mary Tyler Moore Show Theme", "Walk Right Back", "The Straight Life", "Where Will the Words Come From", "Holiday For Clowns", "Destiny's Child", "Gypsy Man", "A Fool Never Learns" and "More Than I Can Say"), and Barry Mason ("Love Grows Where My Rosemary Goes", "1-2-3 O'Leary", "24 Sycamore", ""The Last Waltz", "Les Bicyclettes de Belsize", "I'm Coming Home", "Here It Comes Again", "Love Is All", "I Pretend", "Love Me Tonight", "Everybody Knows", "There Goes My First Love", "A Man Without Love", "Winter World Of Love", "Now That You Are Gone", "Say You'll Stay Until Tomorrow" and "Delilah")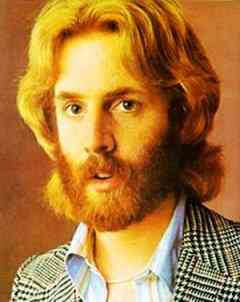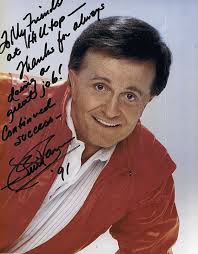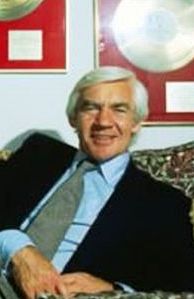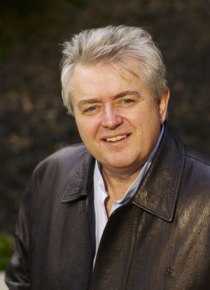 From left: Andrew Gold, Bill Anderson, Bill Martin and Bill Whelan

Andrew Gold ("Lonely Boy", "Thank You for Being a Friend" and "Never Let Her Slip Away"): Bill Anderson ("City Lights", "Once A Day", "Still", "The Tips Of My Fingers", "Saginaw, Michigan", "Five Little Fingers", "I May Never Get To Heaven", "The Lord Knows I'm Drinking", "Which Bridge To Cross, Which Bridge To Burn", "Happy Birthday To Me", "When Two Worlds Collide", "I Love You Drops", "Joey", "I'll Wait For You", "Give It Away", "I've Enjoyed As Much Of This As I Can Stand", "Think I'll Go Somewhere And Cry Myself to Sleep", "I Love You Drops", "Walk Out Backwards So I'll Think You're Coming In", "Bright Lights And Country Music", "Joey", "I'll Wait For You", "Give It Away", "Give It Away", "Wish You Were Here", "A Lot Of Things Different", "Cold Hard Facts Of Life", "Once A Day", "Wish You Were Here", "Every Time I Turn The Radio On", "Cincinnati, Ohio" and "Mama Sang A Song"): Bill Martin ("Puppet on a String", "Congratulations", "Back Home", "Forever and Ever", "Shang-A-Lang", "Fancy Pants" "Requiem". "Saturday Night", "Remember Sha La La", Summerlove Sensation" and "My Boy" ) and Bill Whelan ("Riverdance", "The Connemara Suite" and "The Seville Suite")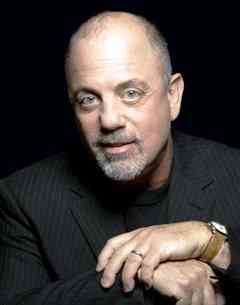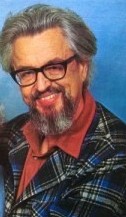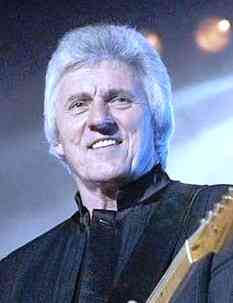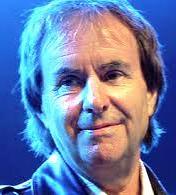 From left: Billy Joel, Boudleaux Bryant, Bruce Welch and Chris deBurgh

Billy Joel ("Just the Way You Are", "Piano Man", "She's Always A Woman To Me", "Uptown Girl", "The Entertainer", "The Longest Time", ""Movin' Out - Anthony's Song", "My Life", "An Innocent Man", "You May Be Right", "Say Goodbye To Hollywood", "An Innocent Man", "You're Only Human", "We Didn't Start the Fire", "The River Of Dreams" and "Allentown"): Boudleaux Bryant ("Raining In My Heart", "Wake Up Little Susie", "Love Hurts", "Let's Think About Living", "Take A Message To Mary", "Penny Arcade", "We Could", "Sleepless Nights", "Rocky Top" ,"She Wears My Ring", "Take Me As I Am - Or Let Me Go", "I Can Hear Kentucky Calling Me", "Devoted To You", "Sleepless Nights", "All I Have To Do Is Dream", "Hey Joe", "We Could" and "Bye Bye Love"): Bruce Welch ("Summer Holiday", "Please Don't Tease", "Foot Tapper", "FBI", "Bachelor Boy", The Rise And Fall Of Flingle Bunt", "I Could Easily Fall In Love with You", "Please Mr. Please", "I Love You", "My Home Town" and "In The Country") and Chris deBurgh ("The Lady In Red", "Don't Pay The Ferryman", "Missing You" and "A Spaceman Came Travelling")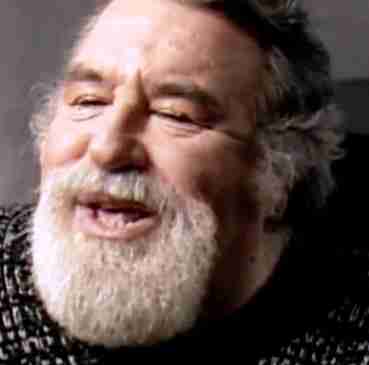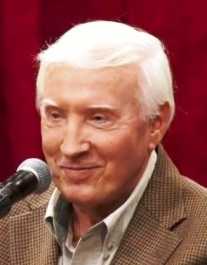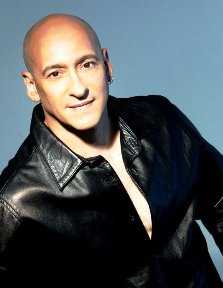 From left: Doc Pomus, Don McLean, Don Wayne and Allan Rich

Doc Pomus ("Young Blood", "A Teenager In Love"; "Suspicion", "She's Noth You", "Save The Last Dance For Me", "Hushabye", "This Magic Moment", "Count The Tears", "Double Trouble", "Turn Me Loose", "Viva Las Vegas", "Can't Get Used To Losing You", "Kiss Me Quick", "Sweets For My Sweet", "Little Sister", "Lonely Avenue", "Hopeless", "His Latest Flame", "Go Jimmy Go", "A Mess Of Blues", and "Surrender"): Don McLean ("American Pie", "Vincent", "Wonderful Baby", "Dreidel", "And I Love You So" and "Castles In The Air"): Don Wayne ("Saginaw Michigan", "She Talked A Lot About Texas", "Nashville" and "Country Bumpkin") and Allan Rich ("Run To You", "For The First Time" and "I Don't Have The Heart To Hurt You")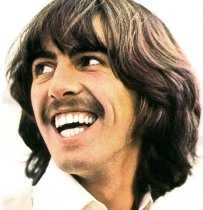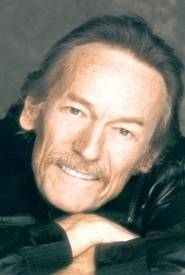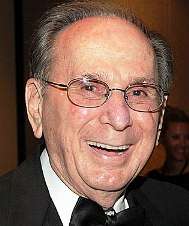 From left: Eddie Rabbitt, George Harrison, Gordon Lightfoot and Hal David

Eddie Rabbitt ("Kentucky Rain", "Pure Love", "Drivin' My Life Away", "Step By Step", "Two Dollars In the Jukebox", "Every Which Way But Loose", "Rocky Mountain Music", "Gone Too Far", "Hearts On Fire", "Someone Could Lose A Heart Tonight" and "I Love A Rainy Night"): George Harrison ("All Things Must Pass", "All Those Years Ago", "Any Road", "Apple Scruffs", "Back Off Boogaloo", "Bangladesh", "Beautiful Girl", "Blue Jay Way", "Christmas Time Is Here Again", "Congratulations", "Cry For A Shadow", "Dark Sweet Lady", "The Day the World Gets 'Round", "Dig It ", "End Of The Line", "Flying", "Free As A Bird", "Give Me Love - Give Me Peace on Earth", "Handle With Care", "Here Comes The Sun", "I Need You", "If You Believe", "The Inner Light", "Inside Out", "It Don't Come Easy", "Just For Today", "Last Night", "Living In The Material World", "Love You To", "Margarita", "My Sweet Lord", "Never Get Over You", "New Blue Moon", "Only A Northern Song", "Ooh Baby You Know That I Love You", "Photograph", "She's My Baby", "Something", "Taxman", "When We Was Fab", "While My Guitar Gently Weeps" and "Writing's On The Wall"): Gordon Lightfoot ("Early Morning Rain", "Ribbon of Darkness", "If You Could Read My Mind", "Rainy Day People", "Sundown", "That's What You Get For Lovin' Me" and "The Wreck of the Edmund Fitzgerald"): Hal David ("The Story of My Life", "Raindrops Keep Fallin' On My Head", "This Guy's In Love With You", "I'll Never Fall In Love Again", "Do You Know The Way To San Jose", "Alfie", "Walk On By", "What The World Needs Now", "I Say A Little Prayer", "Always Something There To Remind Me", "To All the Girls I've Loved Before", "Another Tear Falls", "The Look Of Love", "What's New Pussycat?", "Blue On Blue", "Broken Hearted Melody", "Close to You", "I Just Don't Know What To Do With Myself", "A House Is Not A Home", "Promises, Promises", "Don't Make Me Over", "Magic Moments", "Make It Easy On Yourself", "Message To Michael", "My Little Red Book", "Wives And Lovers", "Wishin' And Hopin'", "Twenty Four Hours from Tulsa", "Only Love Can Break A Heart", "We Have All The Time In The World", "Sea Of Heartbreak", "Broken Hearted Melody" and "Anyone Who Had A Heart")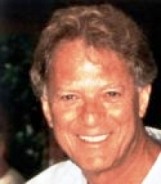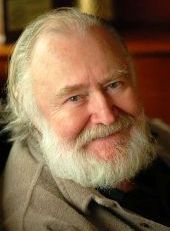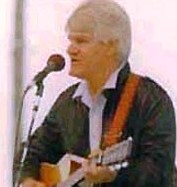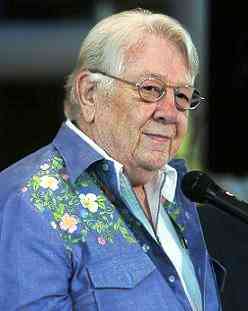 From left: Hal Shaper, Hank Cochran, Harlan Howard and Jack Clement

Hal Shaper ("The Mysterious People", "Softly As I Leave You", "Aranjuez Mon Amour" and "El Bimbo"): Hank Cochran ("I Fall to Pieces", "She's Got You", "Why Can't He Be You?", "Right In The Wrong Direction", "Make The World Go Away", "It's Not Love But It's Not Bad", "Montego Bay", "A Little Bitty Tear", "Don't You Ever Get Tired Of Hurting Me", "Is it Raining At Your House?", "It's Just My Funny Way Of Laughing", "I Want to Go With You", "Set 'Em Up Joe", "The Chair" and "Ocean Front Property"): Harlan Howard ("Pick Me Up On Your Way Down", "Heartaches By The Number", "The Streets Of Baltimore", "The Blizzard", "Tiger By the Tail", "She's A Little Bit Country", "The Chokin' Kind", "I Wish That I Could Fall In Love Today", "No Charge", "Three Steps to the Phone", "Not What I Had In Mind", "When I Get Through With You", "She Called Me Baby", "Busted", "Everybody Loves A Nut", "I Won't Forget You", "I Fall To Pieces" and "The Wall") and Jack Clement ("Ballad Of A Teenage Queen", "Guess Things Happen That Way", "Does My Ring Hurt Your Finger", "I Know One", "A Girl I Used to Know", "Miller's Cave", "The One On The Right Is On The Left" and "It'll Be Me")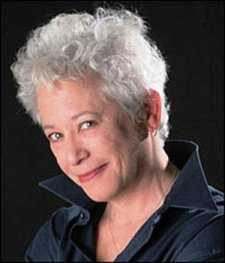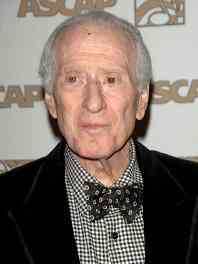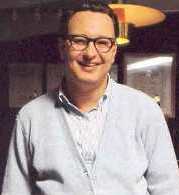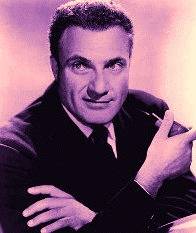 From left: Janis Ian, Jerry Leiber, John D Loudermilk and Buck Ram

Janis Ian ("Society's Child" "At Seventeen", "I Would Like To Dance" and "Love Is Blind"): Jerry Leiber ("Hound Dog", "Jailhouse Rock", "Don't", "Kansas City", "Stand By Me", "Smokey Joe's Cafe", "Riot in Cell Block #9", "Young Blood", "Searchin'", "King Creole", "Drip Drop", "Charlie Brown", "Spanish Harlem", "There Goes My Baby", "Pearl's A Singer" and "Yakety Yak"): John D Loudermilk ("Abilene", "Angela Jones", "Break My Mind", "Google Eye", "The Great Snowman", "Norman", "Paper Tiger", "Sad Movies", "Thou Shalt Not Steal", "Tobacco Road", "Waterloo", "A Rose And A Baby Ruth", "Ebony Eyes", "Language Of Love", "Sittin' In The Balcony", "Then You Can Tell Me Goodbye", "James Hold The Ladder Steady", "The Lament Of The Cherokee Reservation Indian - Indian Reservation", "All Of This For Sally", "Sunglasses", "It's My Time", and "Talk Back Trembling Lips"): Buck Ram ("Only You", "The Great Pretender", "I'll Be Home For Christmas", "Come Prima - For the First Time", "The Magic Touch", and "Twilight Time")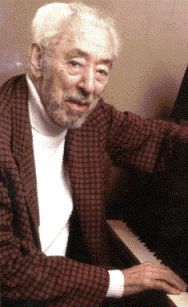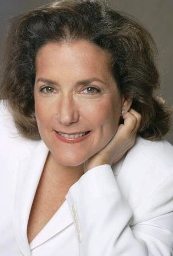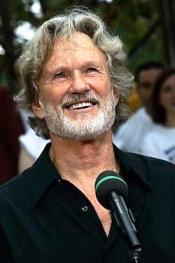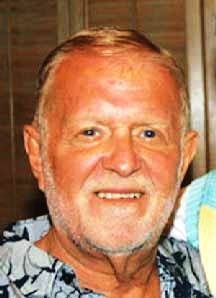 From left: Johnny Marks, Julie Gold, Kris Kristofferson and Larry Henley

Johnny Marks ("Rudolph, The Red-Nosed Reindeer", "Rockin' Around The Christmas Tree", "A Holly Jolly Christmas", "Silver and Gold", "The Most Wonderful Day of the Year", I Heard The Bells On Christmas Day" and "Run Rudolph Run"): Julie Gold ("From A Distance", "Heaven", "Southbound Train", "Good Night New York", and "Mountain Of Sorrow"): Kris Kristofferson ("Me and Bobby McGee", "For the Good Times", "Best of all Possible Worlds", "Come Sundown", "Darby's Castle", "Sunday Mornin' Comin' Down", "One Day At a Time", "Loving Her Was Easier", "Please Don't Tell Me How the Story Ends" and "Help Me Make It Through the Night") and Larry Henley ("Wind Beneath My Wings", "Lizzie And The Rainman", "He's A Heartache Looking For A Place To Happen", "Shotgun Rider", "'Til I Get It Right" and "I Like Bread & Butter").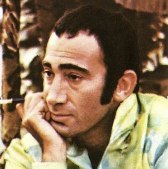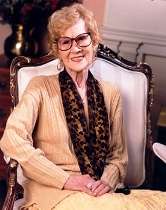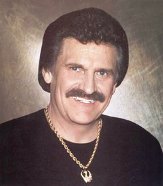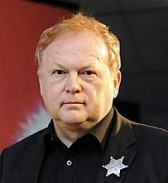 From left: Lionel Bart, Marijohn Wilkin, Merle Kilgore and Mike Batt

Lionel Bart ("Living Doll", "Rock With The Cavemen","Handful Of Songs", "Butterfingers", "Little White Bull", "From Russia With Love". "Do You Mind?", "Big Time", "Fings Ain't Wot They Used T'Be", "Easy Going Me", "Always You And Me", "As Long As He Needs Me", "Consider Yourself", "Lock Up Your Daughters - The Musical", Oliver - The Musical", "Blitz! - The Musical" and "Maggie May"): Marijohn Wilkin ("Waterloo", "The Long Black Veil", "Cut Across Shorty", "I Just Don't Understand" and "One Day At A Time"): Merle Kilgore ("The Folk Singer", "Ring Of Fire", "Johnny Reb", "More And More", "42 In Chicago", "Old Records", "She Went A Little Bit Farther", "Tiger Woman", "She Understands Me", "Guess What That's Right, She's Gone", "I'd Rather Be Sorry Than Safe All Alone", "Happy To Be With You", "God Bless The Working Man", "Touched So Deeply", "Rhinestones " and "Wolverton Mountain") and Mike Batt ("Please Don't Fall In Love", "Summertime City", "Remember You're A Womble", "The Wombling Song" "A Winter's Tale", "I Feel Like Buddy Holly", "Bright Eyes", "The Closest Thing To Crazy" and "Nine Million Bicycles")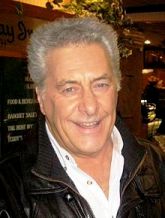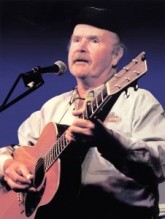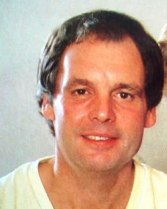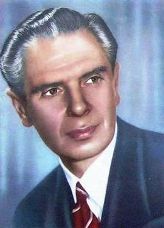 From left: Mitch Murray, Tom Paxton, Tony Hatch and Vivian Ellis

Mitch Murray ("Hitchin' A Ride", "I'm Telling You Now", "The Night Chicago Died", "Your Momma's Out Of Town", "Billy Don't Be A Hero", "Even The Bad Times Are Good", "You Were Made For Me", "How Do You Do It?", "I Like It", "Las Vegas", "I Did What I Did For Maria", "Black Eyed Boys", "I Knew It All The Time", "The Ballad of Bonnie And Clyde", "Goodbye Sam, Hello Samantha", "Ragamuffin Man" and "Sing Me"): Tom Paxton ("Lyndon Johnson", "The Last Thing On My Mind", "Bottle Of Wine", "Whose Garden Was This", "What Did You Learn In School Today?", "The Marvelous Toy", "We're Going To The Zoo", "The Ballad Of Spiro Agnew", "I Lost My Heart On A 747", "One Million Lawyers", "Forest Lawn" and "Ramblin' Boy"): Tony Hatch ("Look For A Star", "Forget Him", "Sugar And Spice", "Downtown", "I Know A Place", "You'd Better Come Home", "Round Every Corner", "You're The One", "Call Me", "My Love", "A Sign Of The Times", "Harvest Of Love", "Transistor Radio", "Who Am I?", "Colour My World","The Two Of Us", "I Couldn't Live Without Your Love", "Don't Sleep In The Subway", "The Other Man's Grass Is Always Greener", "Joanna", "Theme From Crossroads", "Theme From Neighbours", "Theme From Sportsnight", "Theme From The Doctors", "Theme From Codename, "Theme From Back To The Land", "Theme From The Champions", "Theme From Emmerdale Farm", "Theme From Hadleigh", "Theme From Mr And Mrs" and "Theme From Whodunnit", and Vivian Ellis ("Spread A Little Happiness", "This Is My Lovely Day" and "Ma Belle Marguerite")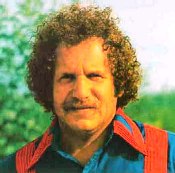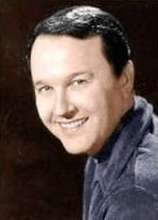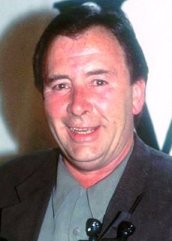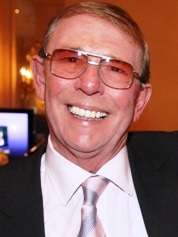 From left: Mort Shuman, Norman Petty, Reg Presley and Les Reed

Mort Shuman ("A Teenager In Love", "Turn Me Loose", "This Magic Moment", "Save The Last Dance For Me", "Little Sister", "Can't Get Used To Losing You", "His Latest Flame", "Viva Las Vegas", "Sweets For My Sweet", "Le Lac Majeur", "Here I Go Again", "Suspicion", "Wide Wide World", "He's Got Everything", "I'm A Man", "Hushabye", "True Love, True Love", "Hound Dog Man", "Go Johnny Go", "This Magic Moment", "A Mess Of Blues", "Surrender", "Seven Day Weekend", "Little Children", "Love's Just A Broken Heart", "Sha La La La Lee", "Double Trouble", "Jacques Brel Is Alive And Well And Living In Paris - The Musical" and "Budgie - The Musical"): Norman Petty ("Almost Paradise", "Oh Boy", "Rave On", "Peggy Sue", "Maybe Baby" and "Wheels"): Reg Presley ("Love Is All Around", "Wild Thing", "With a Girl Like You" and "I Can't Control Myself") and Les Reed ("Les Bicyclettes De Belsize", "Delilah", "Here It Comes Again", "I Pretend", "I've Got My Eyes On You", "Kiss Me Goodbye", "The Last Waltz", "It's Not Unusual", "Girl of Mine", "This is Our Dance", "There's A Kind Of Hush", "Tell Me When", "Leave A Little Love", "Everybody Knows I Still Love You" and "That's What Life Is All About")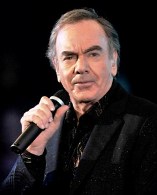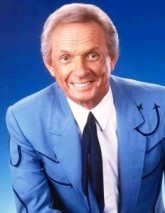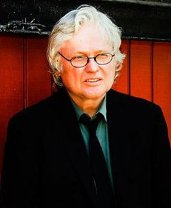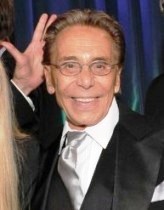 From left: Neil Diamond, Mel Tillis, Chip Taylor and Richard Addrisi

Neil Diamond ("Cherry Cherry", "America", "And The Grass Won't Pay No Mind", "Brother Love's Travelling Salvation Show", "Cracklin' Rosie", "Desiree", "Forever In Blue Jeans Girl", "You'll Be A Woman Soon", "Hello Again", "Holly Holy", "I Am, I Said", "I'm A Believer", "A Little Bit Me, A Little Bit You", "I'm Alive", "Longfellow Serenade", "Shilo", "Sunflower", "Yesterday's Songs", "Sunday And Me", "Play Me", "Solitary Man", "Song Sung Blue", "The Boat That I Row" and "Sweet Caroline"): Mel Tillis ("All The Time", "Detroit City", "Emotions", "I Ain't Never", "Ruby, Don't Take Your Love To Town", "So Wrong", "Holiday For Love ", "Honky Tonk Song", "Why, Why", "Tupelo County Jail", "A Thousand Miles Ago", "Ten Thousand Drums", "No Love Have I", "Carmel By the Sea", "Heart Over Mind ", "Crazy Wild Desire", "The Violet And A Rose", "Strange", "Finally ", "Stateside", "Unmitigated Gall", "Mental Revenge", "Commercial Affection" and "Honey - Open That Door"): Chip Taylor ("Angel", "Angel Of The Morning", "Wild Thing", "I Can't Let Go", "Sweet Dream Woman", "Son Of A Rotten Gambler", "He Sits at Your Table", "Worry", "Make Me Belong To You", "I Can Make It With You", "Country Girl City Man" and A Little Bit Later On Down the Line"), and Richard Addrisi ("Cherrystone", "Never My Love" and "Theme From Nanny And The Professor")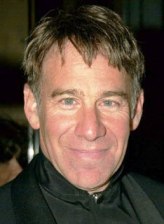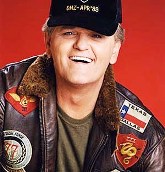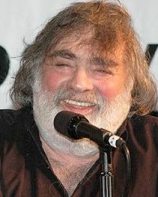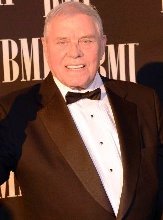 From left: Stephen Schwartz, Jerry Reed, Ron Miller and Tom T Hall

Stephen Schwartz ("Butterflies Are Free", "Godspell", "Pippin", "The Magic Show", "The Baker's Wife", "Working", "The Trip", "Rags", "Children Of Eden", "Der Glöckner von Notre Dame - The Hunchback Of Notre Dame", "Wicked", "Snapshots", "Captain Louie", "Séance On A Wet Afternoon" and "Houdini"): Jerry Reed ("Alabama Wild Man", "Amos Moses", "Another Puff". "The Crude Oil Blues", "East Bound And Down", "Guitar Man". "Ko-Ko Joe ", "Misery Loves Company", "Talk About the Good Times", "That's All You Gotta Do". "A Thing Called Love", "U.S. Male", "When You're Hot, You're Hot", "You Took All The Ramblin' Out Of Me", "Hey Mr Ford", "Crazy Legs", "The Claw" and "Georgia Sunshine"): Ron Miller ("A Place in the Sun", "For Once In My Life", "Yester-Me, Yester-You, Yesterday", "Heaven Help Us All", "Someday At Christmas", "Touch Me In The Morning", "Don't Burn Down The Bridge", "I've Never Been To Me", "You Moved A Mountain", "Put Me On" and "If I Could") and Tom T Hall ("DJ For A Day", "Artificial Rose", "What We're Fighting For", "Ballad Of Forty Dollars", "Country Is", "Deal", "Fox On The Run", "Faster Horses - The Cowboy And The Poet", "Harper Valley PTA", "Hello Vietnam", "How I Got To Memphis", "I Care", "I Like Beer", "I Love", "Little Bitty", "Lincoln Park Inn", "The Monkey That Became President", "Old Dogs, Children And Watermelon Wine", "The Pool Shark", "Ravishing Ruby", "Salute To A Switchblade", "Shoeshine Man", "There Ain't No Easy Run", "That Song Is Driving Me Crazy", "A Week In A Country Jail", "One Hundred Children", "Day Drinking", "The Year That Clayton Delaney Died", "Jesus On The Radio, Daddy On The Phone", "I'm Not Ready Yet" and "You Always Come Back To Hurting Me")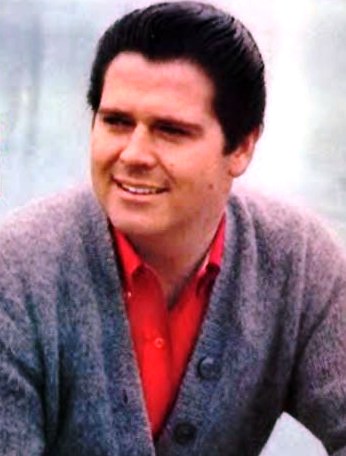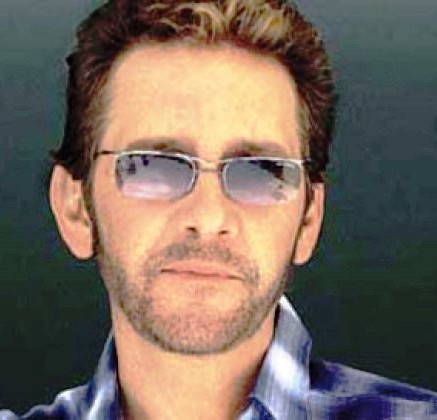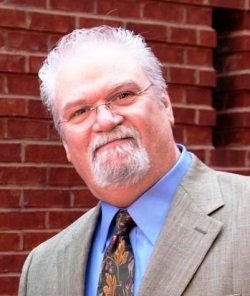 From left: Dallas Frazier, Dickey Lee, Keith Stegall and Roger Murrah

Dallas Frazier("Alley Oop", "There Goes My Everything", "Timber I'm Falling", "Elvira", "What's Your Mama's Name Child", "All I Have to Offer You Is Me", "Beneath Still Waters", and "The Son Of Hickory Holler's Tramp"): Dickey Lee ("She Thinks I Still Care", "I Saw Linda Yesterday", "Someone Like You" and "The Keeper Of The Stars"): Keith Stegall ("Don't Rock the Jukebox", "Sexy Eyes", "Hurry Sundown", "Between An Old Memory And Me", "Lonely Nights" and "I Hate Everything"): Roger Murrah ("Don't Rock The Jukebox", "Goodbye Time", "High Cotton". "If Ole Hank Could Only See Us Now", "Ozark Mountain Jubilee", "Only Love", "Southern Rains", "Life's Highway", "I'm In A Hurry And Don't Know Why", "Hearts Aren't Made To Break", "It Takes A Little Rain", "We're in This Love Together", "It's a Little Too Late" and "This Crazy Love")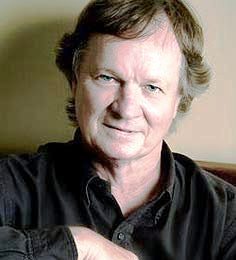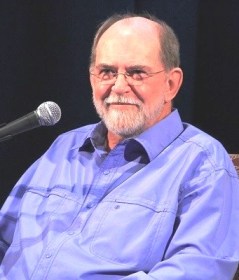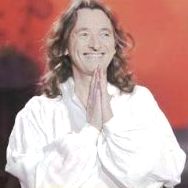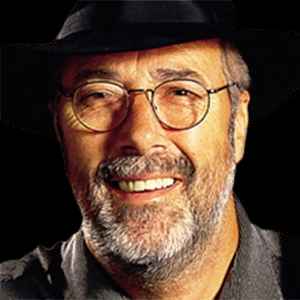 From left: Wayland Holyfield, Allen Reynolds, Roger Hodgson and Roger Cook

Wayland Holyfield ("Break Away, "Could I Have This Dance", "Down In Tennessee", "Wish I Had A Heart of Stone", "Meanwhile", "Rednecks, White Socks and Blue Ribbon Beer", You're My Best Friend): Allen Reynolds ("Catfish John", "Five O'Clock World", "I Recall a Gypsy Woman", "Somebody Loves You", "Dreaming My Dreams With You" and "Wrong Road Again"): Roger Hodgson ("Dreamer", "Give A Little Bit", "Breakfast In America", "Take The Long Way Home", "The Logical Song" and "It's Raining Again"): Roger Cook ("You've Got Your Troubles", "I'd Like to Teach The World To Sing", "Long Cool Woman In A Black Dress", "Melting Pot", "Banner Man", "Softly Whispering I Love You", "Something's Gotten Hold Of My Heart", "Home Lovin' Man", "Blame It On The Pony Express", "Something Old, Something New", "Something Tells Me Something's Gonna Happen Tonight", "I've Got You On My Mind", "When You Are A King", "My Baby Loves Lovin'", "Gasoline Alley Bred", "Freedom Come, Freedom Go" "Doctor's Orders", "I Was Kaiser Bill's Batman", "Like Sister And Brother", "There Goes My First Love", "I Just Want To Dance With You", "Talking In Your Sleep", "Years From Now", "Love Is On A Roll", "You Just Might See Me Cry", "Hello Summertime", "Jeans On" and "I've Got You On My Mind")

And many, many more......


ISA • International Songwriters Association (1967) Ltd
PO Box 46 • Limerick City • Ireland • Tel 061-228837 • Fax 061-2288379
ISA Website http://www.songwriter.co.uk • Editorial E-Mail internationalsongwriters@gmail.com

International Songwriters Association Limited
Registered In Dublin, Ireland • Company Number 38917
Registered Address • High Chaperal, Raheen Heights, Limerick City, Ireland
Postal Address • PO Box 46, Limerick City, Ireland





For reasons of copyright, unsolicited material must not be sent to International Songwriters Association Limited. Any unsolicited material received may be destroyed. If you decide to send solicited material, send only copies of that material, and not the originals. International Songwriters Association Limited cannot and willl not accept liability for material sent to it

This site is published by the International Songwriters Association Ltd, and will introduce you to the world of songwriting. It will explain music business terms and help you understand the business concepts that you should be familiar with, thus enabling you to ask more intelligent questions when you meet with your accountant/CPA or solicitor/lawyer. However, although this website includes information about legal issues and legal developments as well as accounting issues and accounting developments, it is not meant to be a replacement for professional advice. Such materials are for informational purposes only and may not reflect the most current legal/accounting developments. Every effort has been made to make this site as complete and as accurate as possible, but no warranty or fitness is implied. The information provided is on an "as is" basis and the author(s) and the publisher shall have neither liability nor responsibility to any person or entity with respect to any loss or damages arising from the information contained on this site. No steps should be taken without seeking competent legal and/or accounting advice

Certain pictures used on this Web site are commercial stock footage images of businesses and office environments generally, rather than specific images of ISA, its personnel, facilities or clients. Other pictures used on this site, include library images supplied by (amongst others) the ISA (International Songwriters Association), Dreamstime Library Inc, BMI (Broadcast Music Inc), ASCAP (American Society Of Songwriters, Authors and Publishers), PRS (Performing Rights Society), PPS (Professional Photographic Services), RTE (Radio Telefis Eireann) TV3, and various Public Relations organisations. Also, some pictures have been supplied by the songwriters, performers, or music business executives interviewed or mentioned throughout this website. All such images are and remain the property of the individual owners unless indicated to the contrary