ISA • Trivia Trail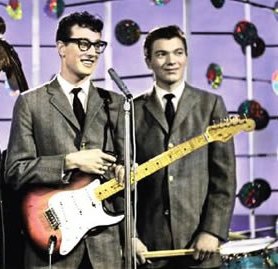 Buddy Holly

and Jerry Allison wrote the million-selling classic "That'll Be The Day" after seeing the film "The Searchers" in which the main character, John Wayne, responds to every optimistic prophecy with the immortal words - "Well that'll be the day!"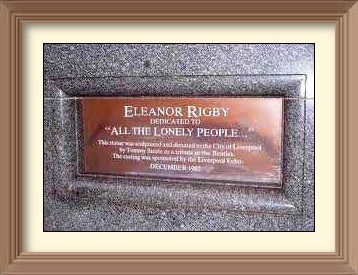 Although most history books record that Paul McCartney took the name "Eleanor Rigby" from a gravestone in Sr. Peter's Church in Woolton, Liverpool, it was probably simply a combination of the names of the actress Eleanor Bron (who starred in the film "Help") and the London wine wholesalers Rigby & Evans.
(Contributed by Lesley-Ann Liddane)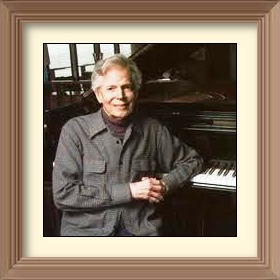 One of the most optimistic Christmas songs of all time, "Have Yourself A Merry Little Christmas", started out as one of the most pessimistic. Hugh Martin, who wrote the lyrics, had intended the opening line to be: "Have yourself a merry little Christmas, It may be your last!". Luckily, singer Judy Garland persuaded him to make it a little less gloomy - saying - "If I sing those lyrics, people will think I'm a monster!"
(Contributed by Terry Driscoll)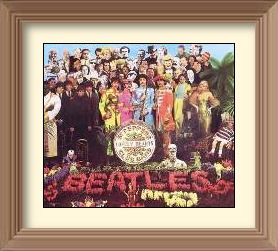 Remember the title track from Sergeant Pepper - "It was twenty years ago today/Sergeant Pepper taught the band to play"? Of course you do. But the first draft actually read - "He showed them how to please a crowd/The man's a leader than has made them proud". Second thoughts are sometimes best after all!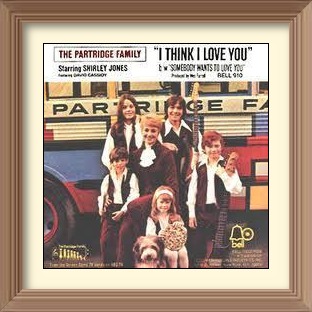 When Tony Romeo penned his now-immortal "I Think I Love You", it was a slow dreamy ballad. When he finally heard the Partridge Family's uptempo recording, he hated the song so much, he prayed their version would flop so that it could be recorded by another act the way he had written it. It didn't flop. and eventually, he confessed that he preferred it.


More songs have been written about New York than any other place in the USA, But after that? Well in order of popularity, it is Texas, California, Hawaii, Kentucky, Washington, Virginia, Mississippi, Arizona and Tennessee.


When Johnny Duncan penned the romantic and dramatic 50's million-seller "My Special Angel", he was not writing about some torrid love affair - he was actually putting his baby girl to bed, and was singing those immortal words "You are my special angel/Sent from heaven above" to the latest addition to his family!
(Contributed by Helen Vaughan, London, UK)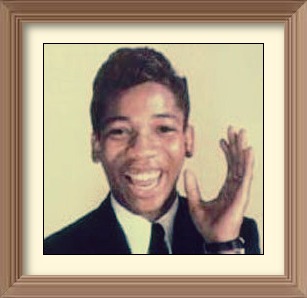 A 50's tunesmith, none to impressed with Otis Blackwell's reputation as a songwriter, kept shaking a coke bottle until it blew - and then challenged Otis to come up with a song about it! It took Blackwell about a minute to do just that - the song "All Shook Up" became a million-seller for Elvis Presley.
(Contributed by Morris Welch, Los Angeles, California, USA)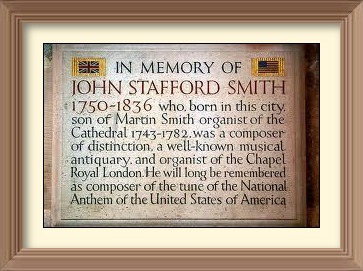 Many patriotic Americans probably believe that the "Star Spangled Banner" penned in 1814 by Francis Scott Key, is as American as apple pie. Indeed it is, being based on an older Yankee song "Adams & Liberty", but do you know that. "Adams & Liberty" was itself lifted note-for-note from "To Anacreon In Heaven" by English writer John Stafford Smith? And where was the Copyright Office then when J S Smith needed them? You may well ask.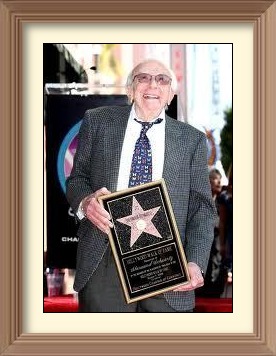 When network chiefs originally saw the pilot for the long-running TV series, "Gilligan's Island", they passed on it saying that each week the story of how these particular men just happened to be on this island, would have to be explained all over again - and that this would create too long an introduction to each programme. So Sherwood Schwartz who had created the show, asked the moguls for 24 hours to think up a solution - eventually coming up with the idea of encapsulating the explanatory introduction into a theme song. Then, faced with a final network meeting, Schwartz was forced to stay up all night penning the song, before performing it live - without backing - to the network executives next morning. They bought the show on the strength of his performance - and the real kicker was - up to that moment, Sherwood Schwartz had never written a song in his life.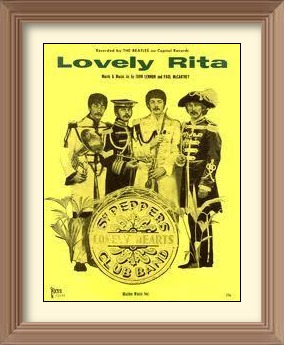 Everybody knows that the Beatles' "Lovely Rita" was a real live person - a London traffic warden named Mita Davis in the swinging sixties. But did you know that two of rock's legendary fictional characters were anything but fictional? Mean ole "Clifton Clowers", the main character in the classic country song "Wolverton Mountain" was the real-life uncle of songwriter Merle Kilgore, while "Ollie Vee" (whom we always thought was a man!) in the Buddy Holly song "Rock Around With Ollie Vee", was a real live black lady, living on the farm owned by songwriter Sonny Curtis's dad.


Some people have earned millions of dollars from songwriting, without actually having to write any songs! Confused? Well Elvis Presley's name appears as co-writer on "Love Me Tender", "All Shook Up", and "Heartbreak Hotel", even though the King saw those songs for the first time in the studios the day he went in to record them. And Morris Levy's name appeared as co-writer of the Frankie Lymon classic "Why Do Fools Fall In Love", even though the song was written long before he ever met either Frankie or the Teenagers. And one of our favourite people, Alan Freed ended up as co-writer of "Maybellene" although when he spun the track on radio, he was probably hearing it for the first time. Ah the good old innocent days. Of course it couldn't happen now. [Said he laughing].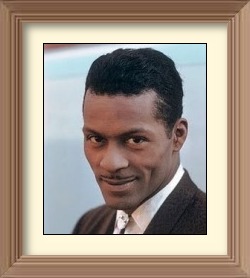 Talking of "Maybellene" by Chuck Berry (of if you prefer, by Chuck Berry and Alan Freed). Chuck originally wrote that song as "Ida Red", but decided to re-title it with a more commercial girl's name. He picked "Maybellene", which was the title of a poem he had learned as a child. It was only after the record had been released that Chuck fianlly recalled that the Maybellene in his childhood poem was not a girl - but a cow!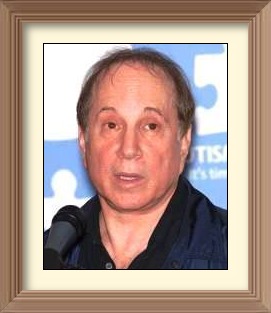 Another of our favourite people, Paul Simon, once taught at New York University. One of is students was Melissa Manchester! And did you know that Paul Simon has charted under more different names, than anybody else? He has had hits as Paul Simon, Simon & Garfunkel, Tom & Gerry, Tico & The Triumphs, and Jerry Landis. And in every case, he wrote the songs!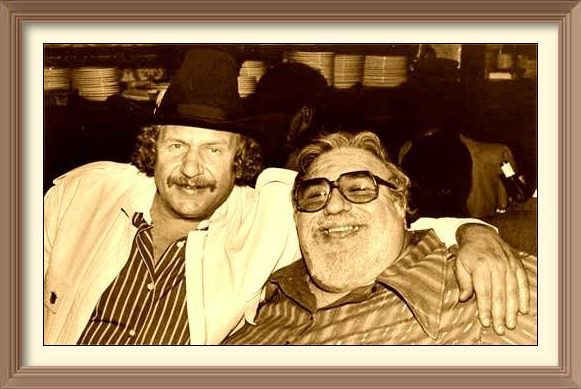 Doc Pomus and Mort Shuman wrote two songs for two recording sessions due to be held the same day. One of the songs, "Hushabye" was written for Dion & The Belmonts, while the other song, "Teenager In Love" was destined for the Mystics. On the day of the session, the songs got mixed up, with the result that Dion ended up recording "Teenager In Love" while the Mystics got "Hushabye". Not that it made any difference. Both were hits.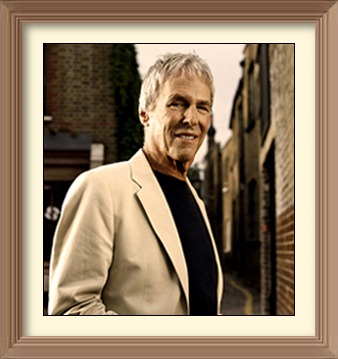 When Burt Bacharach wrote the theme for the film "Butch Cassidy", his first choice of singer - Bob Dylan - turned it down. His second choice, Bobby Vinton, also said "no", so he offered it to B.J. Thomas, who said "yes". "Raindrops Keep Falling On My Head" became B.J. Thomas's biggest-selling recording.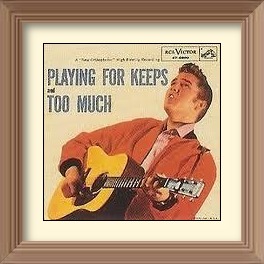 It sounds like something from a 1930's movie, but it really did happen. Songwriters Les Rosenberg and Bernard Weinman actually handed the song "Too Much" to Elvis just as he boarded the train for Las Vegas in 1956! And he recorded it. And it sold a million. And they got the girl in the end as well. It could only happen in Hollywood. (OK - so we made up the part about they getting the girl........but they could have, if they wanted to).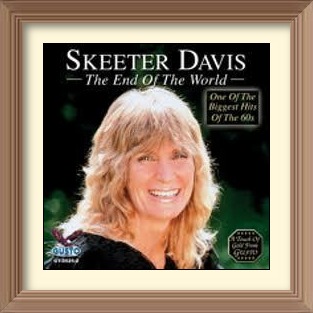 In 1920, Sylvia Dee wrote a song as a private tribute to her recently deceased father, then put it away and forgot all about it. Forty years later, trying to comfort her friend Skeeter Davis who was in mourning following the death of her singing partner B.J. Davis, Sylvia showed her the words that had given her so much comfort when in her own loss. Skeeter recorded it, and the song, "The End Of The World" became one of the greatest country classics of all time.
(Contributed by Gina Hope, Trenton, New Jersey, USA).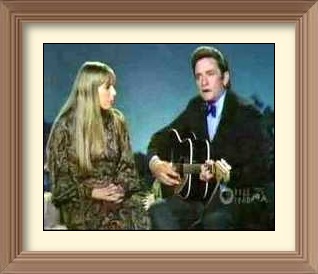 In 1958, when Johnny Cash recorded his famous "Ballad Of A Teenage Queen". the Canadian publishers came up with the idea of having a "Teenage Queen Contest" in each town Johnny was due to visit - the prize being a meeting with the great man himself. The winner in Saskatoon was a fourteen year old beauty - Joni Mitchell!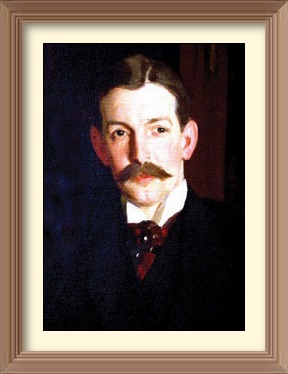 Richard Nixon played a mean old piano, and Bill Clinton is no slouch on the saxaphone, but it was left to Vice President Charles Dawes to write one of rock music's great classics. He penned the Tommy Edwards 1958 hit - "It's All In The Game"!


The day after President Kennedy was assassinated in 1963, songwriter Bobby Hebb's brother died. As a result of these two tragedies, Bobby, whose parents were both blind, was inspired to write the song "Sunny" - described once as "a happy song with melancholic lyrics".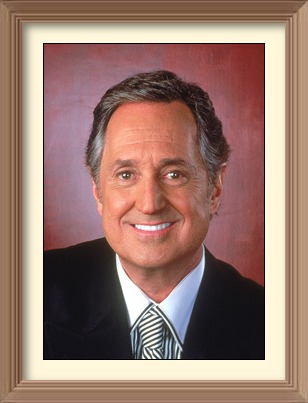 When he was a teenager, Neil Sedaka practised songwriting by penning a new tune every day for one year. Not one of those early songs was ever recorded by him afterwards.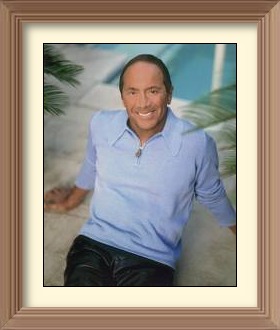 Were it not for Campbell's Soup, songwriter Paul Anka might never have made it to the top. When he was 15 in his native Canada, he collected the most labels from cans of soup. The priize was a trip to New York. While there, he met the Canadian folk group The Rovers, who introduced him to Don Costa, head of ABC Records. Paul played him a song he had written some years earlier about his baby-sitter. Her name was "Diana", and that song made Paul Anka his first million dollars.
[Contributed by Joe Forrest, New York, USA]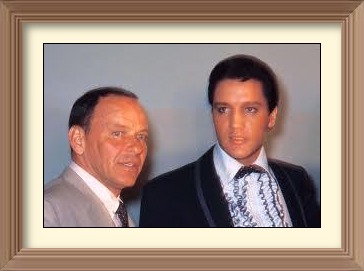 Frank Sinatra [speaking at the start of rock and roll in 1956]
"Elvis Presley's kind of music is deplorable, a rancid smelling aphrodisiac"

Frank Sinatra [speaking after Presley's death in 1977]
"There have been many accolades uttered about Elvis Presley's talent over the years, all of which I agree with wholeheartedly"
And on that truly trivial note - Trivia Trail fades away
ISA • International Songwriters Association (1967) Ltd
PO Box 46 • Limerick City • Ireland • Tel 061-228837 • Fax 061-2288379
ISA Website http://www.songwriter.co.uk • Editorial E-Mail internationalsongwriters@gmail.com

International Songwriters Association Limited
Registered In Dublin, Ireland • Company Number 38917
Registered Address • High Chaperal, Raheen Heights, Limerick City, Ireland
Postal Address • PO Box 46, Limerick City, Ireland